Cast  (in order of appearance)
The Voice of Isaiah  •  Scot Crandal 
Elizabeth  •  Susannah Mars*
Zachariah  •  Bob Mensel 
The Naysayer  •  Lindsey Rae Johnson 
The Believer  •  Michael McDonald
John the Baptist  •  Zachary Lenox 
Andrew  •  Will Keene '25, OES Sophomore
Felipe  •  Michael Sanchez  
Jesus  •  Alexander Salazar 
Herod  •  Brian Robertson 
Herodias  •  Jocelyn Claire Thomas  '03, OES Alumna
Salome  •  Kaitlyn O'Neill '24, OES Junior

Chorus 
Marianne Allison 
Doug Bom 
Dale Boss 
Miki Charlton 
Shelley Engle 
Ann Fitzmaurice 
Michael Hunter-Bernstein 
Linda Jackson 
Lindsey Rae Johnson 
Michael McDonald 
Pat O'Callahan 
Ruthanne Roussel 
Tom Smith 
Julie Smith
*Member of Actors Equity Association
Book & Lyrics, and Director  •  Robert Bryant
Composer, Music Director, and Keyboard  •  Scot Crandal
Chorus Master  •  Evan Miles
Choreography  •  Robert Bryant with Kaitlyn O'Neill '24, OES Junior
Flute  •  Alison Evans
Violin  •  Chris Fotinakis
Cello  •  David Eby (OES Advanced Strings Director)
Guitar  •  David Langenes
Bass Guitar  •  Tyler Smith
Drums & Percussion  •  David Priore
Sound Engineer  •  Will Trunzo '21, Former OES Student
Lighting Design, Board Operations
Nicole You '23, OES Senior
Mia Robertson '25, OES Sophomore
A O'Hare '25, OES Sophomore
Technical Consultant  •  Pete Buonincontro
Scenic Design  •  Jeff Honeyman
Costuming  •  Michael Hunter-Berstein
Choreographer  •  Robert Bryant
Graphic Design  •  Jenny Bowlden and Wendy Rutis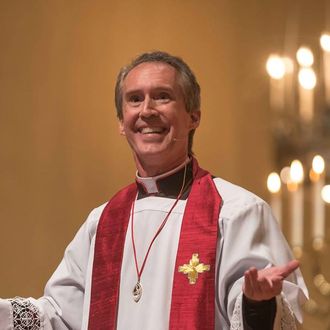 Robert Bryant • Book & Lyrics, Director, Choreographer
Robert Bryant is the Rector of the Episcopal Parish of St. John the Baptist in southwest Portland. Robert has a deep background in music, dance and theatre, dating from his high school and college days to more recently singing, performing, and choreographing for the Portland Gay Men's Chorus. For over 30 years he has endeavored to find new and refreshing ways to proclaim the Good News of God. This has included creating liturgies that connect the music that people listen to in their daily lives (pop, jazz, broadway, rock, rap, etc) with the gospel messages presented in the Scriptures, writing new hymn texts (his latest being published by Oregon Catholic Press), directing a new production of Jesus Christ Superstar in a church setting (2017), and for the last four years working to create an engaging musical drama that will open people's eyes to the relevance of St. John the Baptist to our current social/political milieu, and invite them to find their own voice to make a difference in this world. His partnership with Scot Crandal in creating The Voice of One has been pure delight, and he can't wait to share their collaboration with YOU!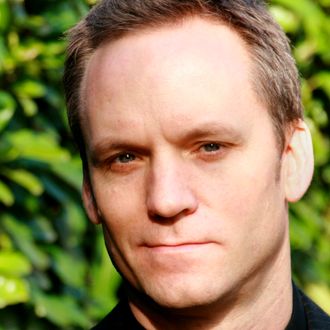 Scot Crandal • Composer, Music Director, The Voice of Isaiah
An accomplished melodist, Scot Crandal's work "creates enticing worlds for people to inhabit, temporarily, to either escape reality, or perhaps enjoy a better one." His work encompasses jazz, classical, sacred, pop, rock, and he sings opera. Learn more at scotcrandal.com.
Tenor Scot Crandal's singing has been described by critics as "powerful and passionate". His past and upcoming soloist engagements include The Physician in The Fall of the House of Usher for Orpheus PDX Opera, Arturo in Lucia di Lammermoor for Portland Opera, Ferrando in Così fan tutte for Ping & Woof Opera, Beethoven's Ninth Symphony for Bravo Chorale, Don Ottavio in Don Giovanni for Willamette Concert Opera, Handel's Messiah for Bravo Chorale, Mozart's Requiem for Choral Arts Ensemble, Elijah for Bravo Choral, and Macheath in Beggar's Opera for Opera Theater Oregon. The Oregonian said, "...the terrific Scot Crandal... as Mack, Crandal carries the show... He sings fearlessly, with a tenor voice that carries depth and power."
Scot is also the Music at The Episcopal Parish of St. John the Baptist.
Zachary Lenox • John the Baptist
Viewed as "a broad, resonant baritone that is exquisitely controlled throughout his entire range," Zachary Lenox has performed leading roles across North America. Notable roles include "Silvio" in Pagliacci, "Marcello" in La Bohème, "Papageno" in Die Zauberflöte, "Count Almaviva" in Le nozze di Figaro, "El Dancairo" in Carmen, "Marullo" in Rigoletto, "Guglielmo" and "Don Alfonso" in Così fan tutte, "Father" in Hansel and Gretel, "Sid" in Albert Herring, "Gianni Schicchi" and "Betto" in Gianni Schicchi, and "Dick Deadeye" in H.M.S. Pinafore. 
Mr. Lenox has appeared with Portland Opera, Eugene Opera, Orpheus PDX, Tacoma Opera, Opera Parallèle, Opera Bend, Pacific Music Works, Harmonia Seattle, Cascadia Chamber Opera, Portland Opera in the Park, Portland Chamber Orchestra, Portland Concert Opera, and Eugene Concert Choir. 
Concert appearances include "Bass Soloist" in Bach's St. Matthew Passion, Coffee Cantata, Christmas Cantata, as well as BWV 56, Handel's Messiah, Samson, and Judas Maccabeus, Mozart's Requiem, Verdi Requiem, Faure Requiem, Beethoven's Symphony No. 9, Haydn's Lord Nelson Mass, Schubert's Mass in G, and Orff's Carmina Burana. 
Zachary is a past winner of the Pacific Northwest Sings competition as well as the MONC Idaho/ Montana District Auditions. He received his B.M. and M.M. from the Crane School of Music at SUNY Potsdam.
Zachary is also a Musical Artist in Residence at The Episcopal Parish of St. John the Baptist in Portland, Oregon. More at zacharylenox.com.